Moving to Newcastle two years ago to study feels like it was just two minutes ago and I really don't think I could have chosen a better city.
I have fallen completely in love with the place and for that reason, I thought it would be fun to put together my top 10 reasons why everybody should love Newcastle…
1.
Food
Would this really be a post on Written by a Girl without food taking priority over everything? Newcastle has such a great variety of restaurants and cafes, which I'm really working hard at making my way through. I love not only the amount of places there are to eat, but also how many independent restaurants there are too. Newcastle is also home to not one but two cat cafes, what more could you want really?
2.
Drink
Geordie Shore may have tainted it slightly but if you can put
that
to one side, Newcastle is pretty much the city to be if you like a drink or two. From nightclubs and pubs to fancy cocktail and gin bars, there is something for everyone of any age. Oh, and it's on the whole, very affordable too!
3.
Quayside
One of, if not the most, famous view of Newcastle and isn't it just stunning. Not only does it look pretty but it's also a hub of activity, home to the BALTIC and the Sunday market, as well as the Quayside beach in the summer!
4.
History
On a recent walk around the city with Iles Tours, I actually realised just how rich a history the city of Newcastle has. Did you know that Mosley Street was the first street to be lit by lightbulb in the UK? See, it's not all inane food talk on here...
5.
Architecture
There aren't many cities in the UK who can beat Newcastle for the beauty of the buildings, especially in the city centre.
6.
Metro
Transport in Newcastle is pretty great, and it is also home to the only underground system outside of London in England (the other in Glasgow, Scotland).
7.
Location
On the direct train route from London to Edinburgh, a 20 minute drive from the coast and a 3 minute metro ride from the city centre to suburbs such as Jesmond, the accessibility of Newcastle is one of it's finest assets.
8.
Shopping
With Eldon Square Shopping Centre in the inner city, the Metro Centre if you're feeling particularly brave and little individual boutiques here and there too, especially if you fancy a short walk to Jesmond or a trip to Gosforth. Whether it be Primarni or
actual
Armani, it's waiting for you in Newcastle.
9.
Arts
It's not all cheap trebles around these parts, oh no, with Newcastle named as one of the best cultural cities in the UK! Culture and arts makes up a huge part of the city, with a number of galleries and exhibitions to feast your eyes on at all times of the year. It's also been named the 'hipster capital of the North East' by the Lonely Planet Guide!
10.
Theatre
As mentioned previously, Newcastle has a lively arts scene with a total of 6 theatres, including the infamous Theatre Royal, home to the very best West End shows. Additionally, there is Northern Stage which is regarded as one of the top 11 producing theatres in the UK and historic landmark Mill Volvo Tyne Theatre - I mean really, you're just spoilt for choice...
So there we have it, 10 reasons to absolutely love Newcastle and believe me, there are so many more. For a small city, it is jam-packed with things to do, attractions to see and more importantly, places to eat. What's not to love?
What's your favourite thing about Newcastle?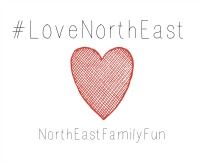 Want to chat? Let's get social...